Commercial stone fabrication and installation
high-quality, custom-made STONE
At Stanley's Marble and Granite, we pride ourselves on being the go-to destination for all your commercial stone needs. Our team of experts specializes in providing top-quality materials, precision fabrication, and professional installation services to elevate the appearance and functionality of your business space.
Our knowledgeable team is available to guide you through the entire selection process, ensuring that you find the perfect countertop solution that aligns with your design vision, budget, and durability requirements.
High-quality materials available
Natural Stone Countertops: Granite, Marble, and Soapstone

Engineered Stone Countertops: Quartz and Porcelain

Porcelain and Hard Surface Materials: 
natural stone construction
Custom Fabrication
Our state-of-the-art fabrication facility is equipped to create customized stone pieces tailored to your specific commercial needs. Our skilled craftsmen utilize advanced technology and precise techniques to deliver countertops with exceptional quality and flawless finishes. Our fabrication services include:
Digital templating for precise measurements

CNC machining for accurate and consistent cuts

Waterjet cutting for intricate shapes and patterns

Edge profiling to create a polished and refined appearance

Sink cutouts, faucet holes, and custom cutouts for appliances
Professional Countertop Installation
Stanley's Marble and Granite takes pride in providing top-notch commercial installation services. Our experienced installers ensure that your stone is installed correctly and efficiently, guaranteeing a seamless fit and long-lasting performance. Our installation process includes:
A thorough pre-installation inspection

Careful transportation and handling of your materials
Precise leveling and alignment
Secure attachment and sealing
Post-installation cleanup and inspection
Why Choose Stanley's Marble and Granite for Your Commercial Needs?
When you choose Stanley's Marble and Granite for your commercial project, you'll benefit from:
A wide selection of premium materials

Customized solutions tailored to your needs
Expert advice and guidance throughout the process
Precision fabrication using state-of-the-art technology
Professional installation by our experienced team
Competitive pricing and exceptional customer service
Ready to transform your commercial space with stunning natural stone from Stanley's Marble and Granite? Contact us today to schedule a consultation and discover the difference our expert team can make for your business.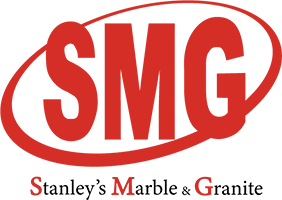 8606 Beloit Ave, Bridgeview, IL 60455