Stanley's Marble and Granite specializes in providing high-quality quartz countertops to homeowners and businesses alike. Our team of experts is dedicated to delivering exceptional customer service, reliable installations, and top-of-the-line products.
We offer:
Quartz countertop sales: We offer a wide range of quartz countertop options to choose from, including different colors, patterns, and finishes. Our showroom features samples of our most popular products, and our team is available to provide guidance and recommendations based on your specific needs and preferences.
Custom fabrication: We offer custom fabrication services to ensure that your quartz countertop fits perfectly in your space. Our team will take accurate measurements and create a design plan to ensure a seamless installation.
Installation: Our team of experienced installers will ensure that your quartz countertop is installed correctly and efficiently. We pride ourselves on our attention to detail and professionalism, and we always make sure to leave your space clean and tidy after the installation.
Removal and disposal: If you need to replace an existing countertop, we offer removal and disposal services to make the process as smooth as possible. Our team will safely remove your old countertop and dispose of it in an environmentally friendly manner.
Maintenance and repair: We understand that accidents happen, and that's why we offer maintenance and repair services to keep your quartz countertop looking its best. Whether you need a simple repair or a complete restoration, our team has the expertise to get the job done.
At Stanley's Marble and Granite, we believe in providing exceptional customer service from start to finish. Contact us today to schedule a consultation and see how we can help you with your quartz countertop needs!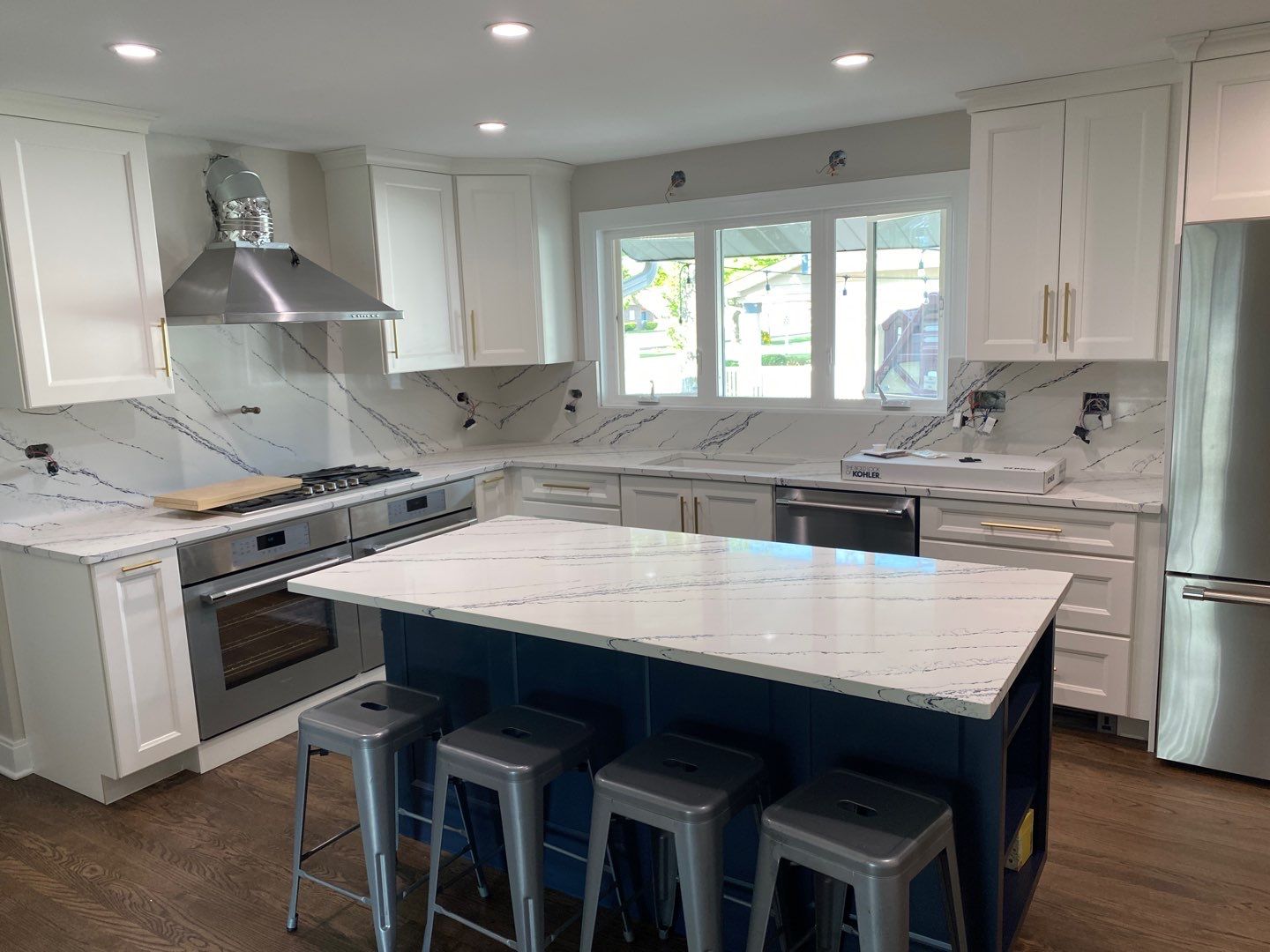 WHY CHOOSE QUARTZ
Quartz countertops are made from engineered stone, which is a combination of natural quartz crystals and resin. Quartz is non-porous, so it does not require sealing like natural stone. It is available in a wide range of colors and patterns, and can even mimic the look of natural stone.
Get up close and personal with our premium materials – examining the craftsmanship, admiring its luminescence, picturing it in your space. Let us introduce you to the right stone for your project and get a feel for the quality yourself.
8606 Beloit Ave, Bridgeview, IL 60455